TOYOTA MATERIAL HANDLING, U.S.A, INC. APPOINTS TRACY STACHNIAK TO NATIONAL MANAGER OF HUMAN RESOURCES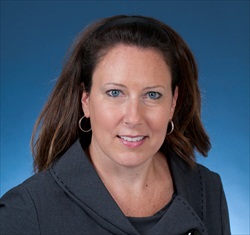 June 4th, 2013 - IRVINE, Calif., - Toyota Material Handling U.S.A., Inc. (TMHU) today announced the appointment of Tracy Stachniak as national manager of human resources.
Stachniak is responsible for the overall department of human resources and managing organizational change that balances the expectations and needs of Toyota and the employees, which includes workforce planning and talent acquisition.
"Our associates are the life-blood of our organization," said Jeff Rufener, president of TMHU. "Tracy's expertise and passion to attract and develop talented associates will strengthen Toyota's reputation as an employer of choice."
Since 2007, Stachniak has held a series of managerial roles in the human resources department of Toyota. She first joined Toyota as a strategic planning analyst in 2005. Prior to joining Toyota, she served as a sales analyst for Mitsubishi Motors of North America.
Stachniak earned her bachelor's degree in business administration with a concentration in economics and finance from the University of Hartford in West Hartford, Conn., and her master's degree in leadership in human resources management from Grand Canyon University in Phoenix, Ariz. She is certified as a Senior Professional in Human Resources (SPHR) and is an active member in the Society of Human Resources Management (SHRM) and Professionals in Human Resources Association (PIHRA).