VESCO Toyotalift help relocate local art work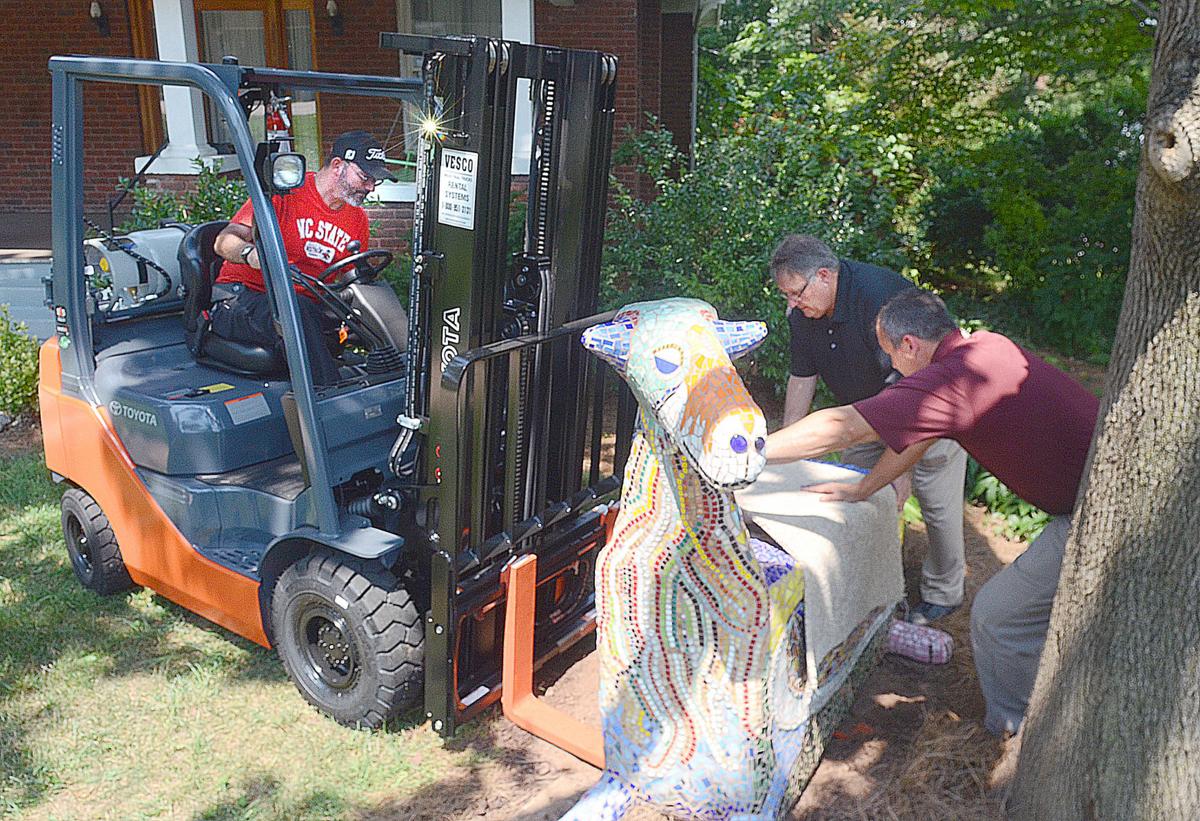 March 23rd, 2020 - 'Gentle Beast' finds new home Artist hopes it will continue to bring community together
The "Gentle Beast" has a new home — at the residence of former Hickory Mayor Jeff Cline.
"Since the first time I saw it, I wanted it," he said. The sculpture's creator, local artist Noelle Rasmussen, turned the piece over to Cline on Tuesday.
The sculpture was offered to the SALT Block Foundation but they couldn't take it for liability reasons, according to Cline.
Instead, the piece was carefully moved to Cline's home almost a mile away via forklift by Vesco Toyotalift of Hickory.