VESCO TOYOTALIFT Thanksgiving Closure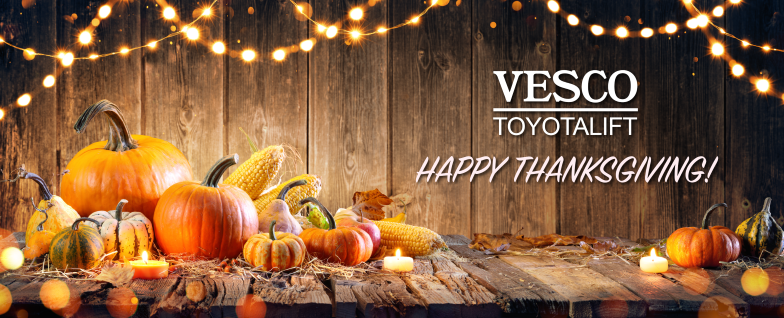 November 25th, 2020 - Our offices will be closed Thursday and Friday, November 25th and 26th
VESCO TOYOTALIFT
Our offices will be closed Thursday and Friday, November 25th and 26th
We will have technicians on call and available over the holiday.
During these difficult times, we would like to thank all of our customers. We hope that you are able to have a safe and relaxing Thanksgiving weekend.
May the company of family bring you joy during a unique holiday season.