TOYOTA LIFT TRUCKS RANKED SAFEST IN MATERIAL HANDLING STUDY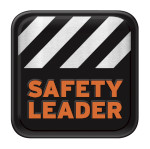 May 1st, 2013 - For the third consecutive year Toyota Material Handling, U.S.A., Inc. (TMHU), the nation's leading forklift supplier, ranked number one as the lift truck buyers and specifiers consider safest in a recent study conducted by Peerless Research Group on Lift Truck Safety.
Toyota also rated highest in an evaluation of what specific brand prospective lift truck purchasers consider to:
Have the fewest safety-related incidents; and
Be the most affordable to maintain in terms of safety
Toyota Leads in All Categories: Safety, Fewest Safety Related Incidents and Most Affordable to Maintain in Terms of Safety
"Safety is always a top priority for our company and our industry," said Jeff Rufener, president of TMHU. "It is especially gratifying to have forklift buyers rank us as the safest lift truck brand."
The study was conducted with qualified readers of Modern Materials Handling magazine to better understand and track which lift truck safety issues are most important and which companies are regarded as manufacturers of the safest lift trucks. Those surveyed were selected from subscribers who are involved in the use, evaluation and purchase of lift trucks and lift truck accessories.
Comments received from the respondents included:
"The SAS [System of Active Stability] system is fantastic."
"We have used these trucks for years without any safety issues."
"Because year after year their trucks have proven themselves safe in our own warehouses."
About Peerless Media and Peerless Research Group
Peerless Media produces industry-leading publications and websites - Modern Materials Handling, Logistics Management, Supply Chain Management Review andMaterial Handling Product News - for the supply chain, logistics and materials handling markets. As a division of Peerless Media, Peerless Research Group specializes in marketing and media research solutions for materials handling, logistics and supply chain marketers.
About Toyota Material Handling, U.S.A., Inc.
Celebrating more than 45 years in business in North America, TMHU is the supplier of Toyota lift trucks, the No. 1 selling brand since 2002. In addition to the full line of high-quality lift trucks, the company's extended industrial equipment solutions include Automated Guided Vehicles and tow tractors.
Quality is the hallmark of the Toyota Production System practiced at all Toyota manufacturing facilities, including Toyota Industrial Equipment Mfg., Inc. (TIEM), a zero-landfill facility in Columbus, Ind. TIEM, named a 2011 North American Best Plant by IndustryWeek magazine, is a member of the National Safety Council, complies with the ISO 14001 standard from the International Organization for Standardization and has produced more than 400,000 Toyota lift trucks since its opening in 1990.
Toyota's commitment to excellence in customer service extends throughout the U.S. and Canada. With more than 70 authorized Toyota Industrial Equipment dealers and more than 220 dealership locations throughout North America, Toyota dealers offer comprehensive customer service and support, including one stop shopping for both new and used lift trucks, rentals, parts and service, fleet servicing and financing. For more information on TMHU, please visit http://www.toyotaforklift.com.
*Lift Truck Safety Study conducted by Peerless Research Group in 2013.